Material
POLYURETHANE FOAMS MOST FREQUENTLY USED FOR FURNITURE AND MATTRESS PRODUCTION
LIGHT FOAMS

with a density of 14 to 21 kg / m3 with varying hardness

STANDARD FOAMS

with a density of 22 to 75 kg / m3 with varying hardness

STANDARD FLAMMABLE FOAMS

with a density of 21 to 75 kg / m3 with varying hardness

HIGH FLEXIBLE FOAMS

with a density of 23 to 50 kg / m3 with varying hardness

HIGH-FLEXIBLE FLAMMABLE FOAMS

with a density of 25 to 40 kg / m3 with varying hardness
FURNITURE ACCESSORIES
BONELL SPRING FORMATS
POCKET SPRING FORMATS
FELT
HIGH-FLAVED NON-WOVEN FABRICS, PP AND FOUNDATIONS
UPHOLSTERY ADHESIVES
STAPLES, STIGS, STAPLERS
JACKS
SILICONE BALL, GRANULATE
CORRUGATED SPRINGS, FRAMES, ROLLERS
SEWING THREADS
SCREWS, NUTS, WASHERS, FURNITURE CONNECTORS
LEATHER, ARTIFICIAL LEATHER, COCONUT MATS, UPHOLSTERY BELTS
INCREASE FABRICS
UPHOLSTERY FABRICS
SPECIAL FOAMS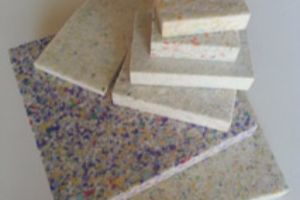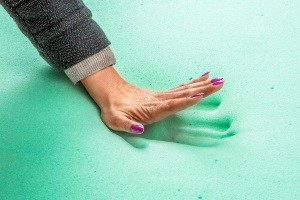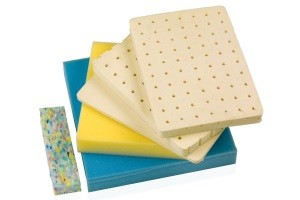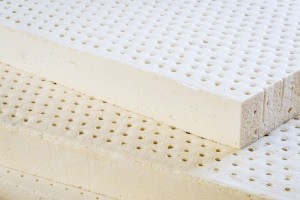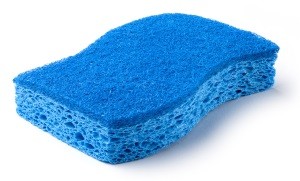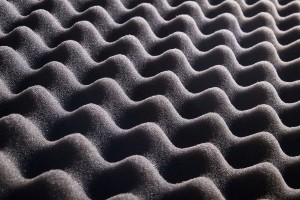 Assortment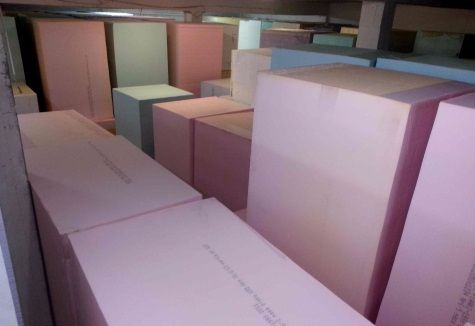 Blocks
The polyurethane foam is foamed in the form of blocks. The standard dimension is 1200/1200 / 2000mm, however the block width may be different to optimize the production process. Our company offers all types of polyurethane foams available on the furniture market.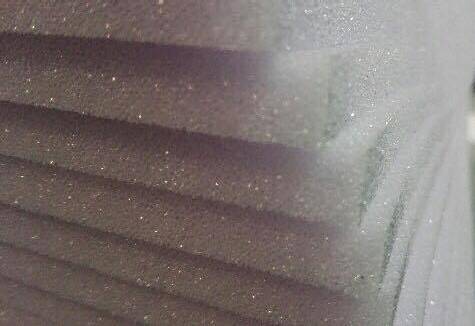 Plates
We obtain polyurethane foam boards through horizontal cutting of blocks. We enable our clients to order any thickness and width of panels.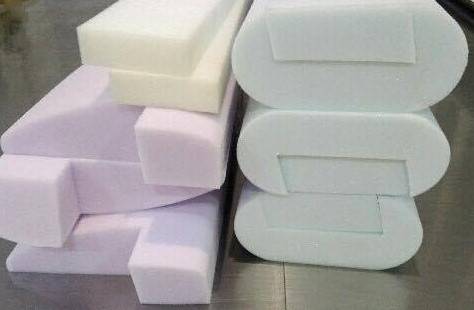 SIMPLE AND CONTOUR FORMATS
Our company has several state-of-the-art CNC machines as well as vertical and horizontal cutting machines. Our highly developed machine park allows us to produce the most complex straight, contour and chamfered pieces according to the client's individual design. At your request, it is also possible to glue pieces of different shapes and from different types of foam into one element, e.g. a seat or backrest, for unique comfort. Qualified company staff will help find the right solution for your product.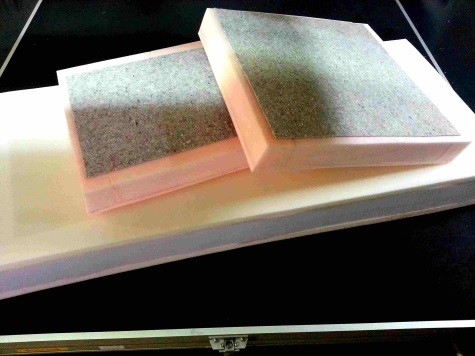 SPRING MATTRESSES
Our company has a fully equipped modern gluing room. We make bonel boxes resulting from the appropriate combination of the highest quality polyurethane foam, a properly selected bonell or pocket spring unit and furniture felt. In the production of glued panels we use water and solvent glues only from reputable companies. The panels produced by our company are characterized by the use of proven components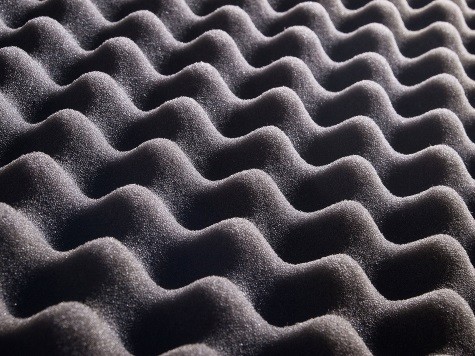 MOLETED BOARDS
We offer specially profiled polyurethane foam in standard and flame-retardant versions for insulating various types of rooms.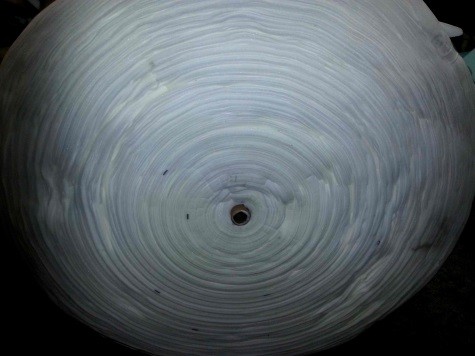 BALED FOAM
We have polyurethane foam of varying density cut to a thickness of 2-12mm baled for use in the furniture and clothing industry.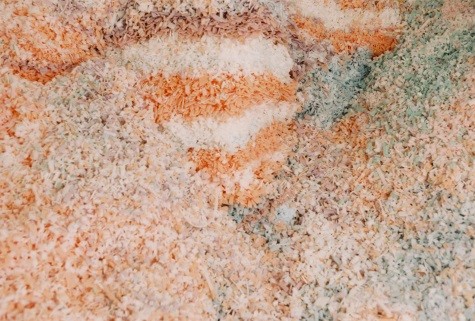 FOAM AND FOAM GRANULES
Our company offers fillers for various types of furniture and decorative pillows in the form of granules or chips made of polyurethane foam or foam.